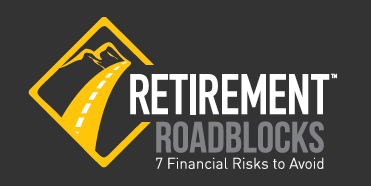 In my years helping retirees and pre-retirees navigate the twists and turns of their retirement journey, experience has taught me that most retirees will face a few, if not all, of these seven major roadblocks in retirement. And because those roadblocks could potentially expose your retirement to unnecessary danger, I often refer to them as financial risks. The good news is that the sooner you are aware of these potential risks, the sooner we can help implement strategies to help avoid them.
So, what are the seven financial risks retirees could face in retirement?
• Longevity • Inflation • Sequence of Returns • Withdrawal Rate • Social Security • Healthcare • Taxes
Please click on the links above to learn more about that risk and how it could impact your retirement.